A Year in the Life of a Leadership Coach
Published: Dec 15, 2021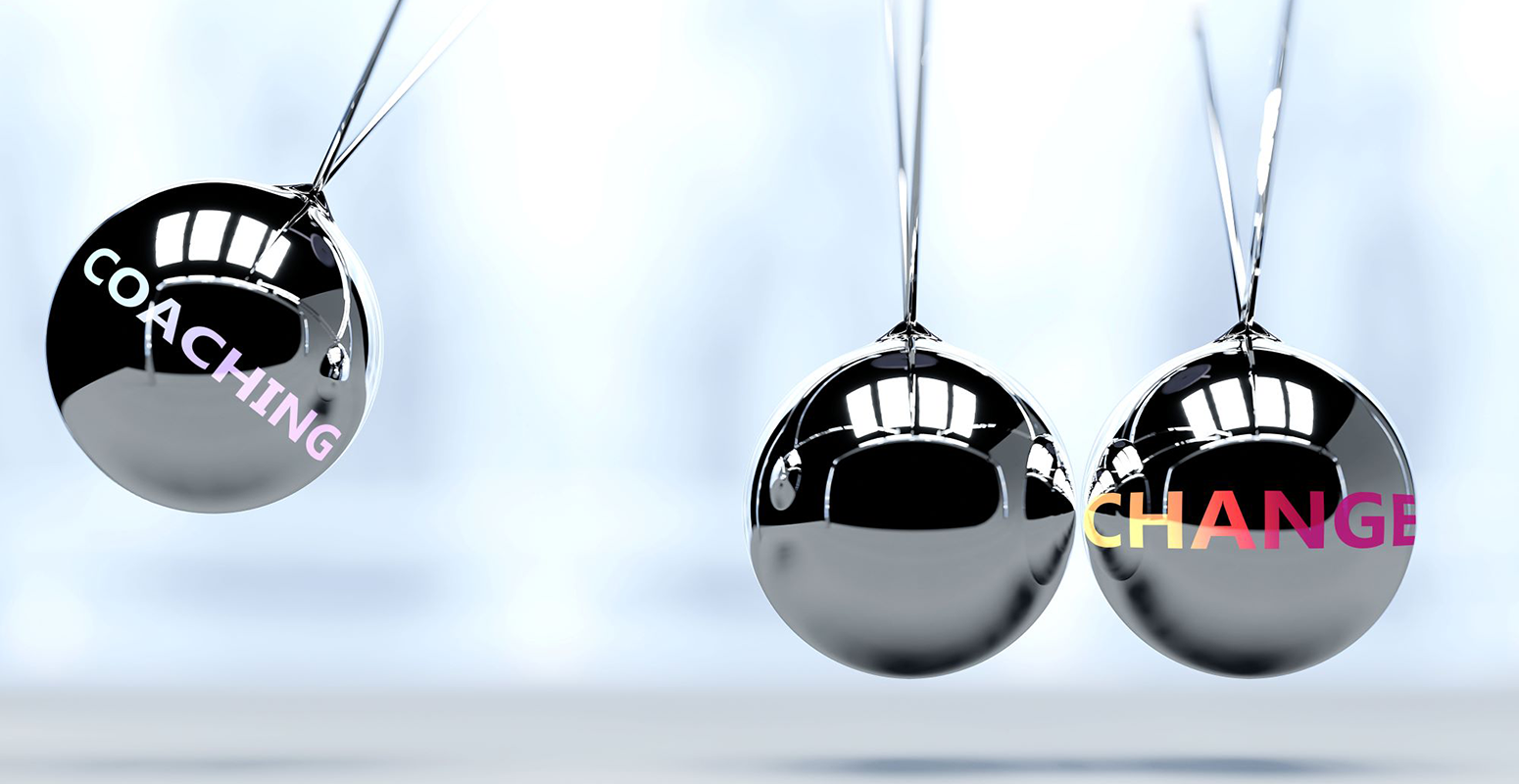 Recently, I was asked by Dr Danny Wong, NSW President of the Royal Australian Chemical Institute (RACI), to write a blog for the RACI's October 2021 newsletter edition about "A Day in the Life of a STEMM Leadership Coach" (after clicking on previous the link, scroll down and the article appears after A Day in the Life of an Analytical Chemist). I gladly obliged and the blog seemed to resonate well with chemists of all ages. Here's what transpired from our conversations…
When STEMM folk are promoted, HR may provide occasionally provide leadership training sessions on skills such as emotional intelligence, motivation, delegation, and communication, among others. However, they're seldom tailored to STEMM needs, nor do they consider their unique perspectives.
Root causes and potential solutions were explored in my 2019 book Scientists in Every Boardroom. Blind spots, individual biases and organisational culture inadvertently collude, resulting in confounded systemic factors which make it almost impossible for STEMM leaders to reach decision-making leadership roles in business and government. We thoroughly enjoyed sharing insights, anecdotes, and potential solutions with several wonderful podcasters!
We are therefore excited to observe a "renewal and rebooting" in the STEMM community in Australia and globally throughout 2020 & 2021. Through international and national conference presentations and webinars, we have contributed to the conversation, and towards the development of STEMM coaching programs. We need to see STEMM leaders flourish in their careers because, in turn, they will help humanity flourish.
An important caveat: when we say "flourish" we do not refer to the stereotypical image of a scientist/engineer as just creators of and contributors to novel solutions (e.g., vaccines saving lives). Flourish means succeeding in achieving their full potential, such as becoming leaders and decision makers in the worlds of business and politics.
To help STEMM leaders flourish, we anchor our coaching programs on the evidence-based SCIENCE of Leadership model – specifically designed with transitional psychology in mind. That is, we focus on "meeting the client where they are" in their careers, and coaching them to develop new sociolinguistics and other aspects for their new roles. This is paramount when transitioning from technical management to organisational leadership.
With the renewal and rebooting of the global STEMM community as a backdrop, I will now do a brief review of the year that was.
Accepting the lowlights
Firstly, we need to acknowledge the lowlights of 2021 – they offer lessons, and they help us become more aware of what is good in our lives. Here in Australia, we experienced fewer pandemic-related loss of lives compared to many other parts of the world. However, with most of us in Australia having family and friends living overseas where vaccination rates continue to be lower, it was heartbreaking to learn of their suffering.
Notwithstanding Australia's apparent safe-haven status, we grappled with extended lockdowns and isolation from the rest of the world, with limited (if any) contact with friends and extended family and the inability to travel interstate or overseas. In addition, many small to medium size businesses perished, affecting the livelihood of hundreds of families.
Mental health issues skyrocketed in the workplace and in the general population due to chronic uncertainty and stress, with long term effects yet to surface. Many leaders struggled to maintain work-life balance due to increased demands to maintain high levels of employee engagement during lockdown, and with the uncertainty regarding vaccination and return to work policies. Indeed, the #1 stress point for organisations was "the wellbeing of their workforce", according to a November 2021 survey by the Australian HR Institute (AHRI).
Last but certainly not least, climate change took centre stage in November here in Australia, when nations met in Glasgow for the COP26 meetings. Eternal optimists will gleefully say that COP26 was a success because, for the first time in history, there was greater consensus in the media about this imminent global crisis.
On the other hand, the realists among us (typically climate scientists and most other STEMM professionals) remain sceptical about our national leaders' ability to translate climate science into actionable policies, and with the necessary sense of urgency.
It is this lack of urgency, coupled with recent media attention that has seen the birth of mental health issues known as eco-anxiety - an existential crisis among many young people, and others, who may feel powerless as a result of climate inaction.
Are you feeling depressed yet? Not so fast! There were also many highlights in 2021, which gave us hope as they provide confidence in our ability to find positive solutions. But please, read on, there are positive news on the horizon…
Celebrating coaching highlights
And yet, 2021 was filled with many high points, such as the rollout of several covid-19 vaccines in Australia. It was pleasing to see appreciation for the STEMM community for the mRNA vaccine. Furthermore, the mental health and wellbeing of frontline healthcare professionals (nurses, doctors, pharmacists, etc) continued was finally identified as a public health priority, albeit in Western countries.
In Australia, we saw the formation of the National Mental Health Workforce Strategy Taskforce which seeks to bring together mental health experts from all sectors to create frameworks and practices for mentally healthy workplaces. University and NFP researchers, such as the Black Dog Institute, spearheaded the development of Workplace Wellbeing resources, embedding psychological safety as an essential ingredient in the creation of workplace wellbeing.
As leadership coaches, we welcome the role of "translators" for Boards and Executives in interpreting the work by thought leaders such as Amy Edmondson on psychological safety and creating a common language that resonates with business leaders. Unsurprisingly, the AHRI, the Institute of Coaching, McLean Hospital/Harvard Medical School Affiliate (IOC) and other professional organisations focussed on providing practical tools for HR leaders and executive and team coaches to successfully operationalise psychological safety within teams. This was certainly a highlight in 2021.
Indeed, it was a privilege to once again coach STEMM and non-STEMM senior leaders as part of our leadership coaching programs at ProVeritas Leadership. I'm grateful for the openness with which they approach this transformative experience, in their quest to become more effective team leaders. This year there was greater emphasis on the nuanced aspects of emotional intelligence.
I also relished the opportunity to work on systemic team coaching (STC), following Prof Peter Hawkins's Five Disciplines of High Value Teams model, with a couple of multinationals in IT. This was a highly complex and rewarding engagement that called for individual team leader coaching, as well as a whole series of team coaching sessions, supplemented by skills building workshops in communication skills and psychological safety.
For many clients, realising that conflict was a behavioural continuum was a watershed moment, and that the degree of safety established upfront, and maintained during the conversation, had a huge impact on the outcome.
Other meaningful highlights
Amongst all the leadership and team coaching work throughout 2021, we also performed pro-bono work with organisations which are dedicated to furthering science, coaching and diversity & inclusivity. It continues to be an honour to be part of the DEI Council at the IOC, contributing toward the creation of racial literacy and awareness alongside other coaches and DEI experts, and achieve truly inclusive workplaces and communities. A highlight of this work was the involvement in the creation of the video Building Blocks for Inclusion.
Another pro-bono initiative with the IOC was convening the first Asia Pacific (APAC) Roundtable discussion on the 8th December, with the great support of the IOC team. We had over 70 registrations from several countries in the region, and thoroughly enjoyed insightful discussions about the 2021 IOC Conference talks by Amy Edmondson, Michael Cavanagh, Robert Biswas-Diener and Richard Ryan.
Last but certainly not least, it was a great privilege for ProVeritas Leadership to run a webinar for the Climate and Health Alliance (CAHA) on Leadership for Resilience and Wellbeing in a Volatile and Uncertain World. CAHA represents Australian healthcare and medical professionals in a quest to achieve a national policy on health and climate change. As members of CAHA, the ProVeritas event seemed to ignite subsequent conversations on mental health, eco-anxiety and building systemic and individual resilience among the CAHA community.
It is our hope for ProVeritas Leadership to continue to serve organisations dedicated to climate action within our leadership and team coaching capacity. As such, we are also proud members of the Climate Coaching Alliance, CCA) – more on our work with them in 2022!
Farewell 2021
What began as a blog on A Day in the Life of a STEMM Leadership Coach, became a year in review, or as the name of the blog shows: A Year in the Life of a Leadership Coach. By now, you will have noticed that I dropped the "STEMM", and that's because we coach both STEMM and non-STEMM leaders. I believe that leaders and STEMM folk hold the key to a brighter future, which is why I became a leadership coach after spending 27 years as a corporate STEMM leader in biopharmaceuticals.
So, as I look at the lowlights and the highlights of the year that was, I feel hopeful and yes, realistically optimistic that we can turn things around by expanding our perspective on leadership, embracing STEMM leadership, and creating cognitively diverse leadership circles. We need Scientists in Every Boardroom.
About the Author: